Stats



Home | Sporecasts | Players | Achievements | Creations | Community
Sporecasts with Most Subscribers
Last updated March 2009. See the Sporepedia for the latest stats.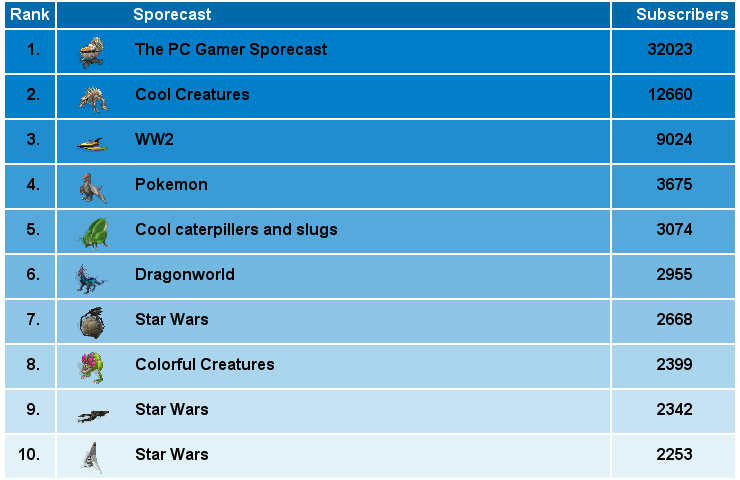 Get the data here
Download the source code to make your own visualization.
Tell us about the stats you'd like to see on the Spore Forum!
Top Sporecasted Creations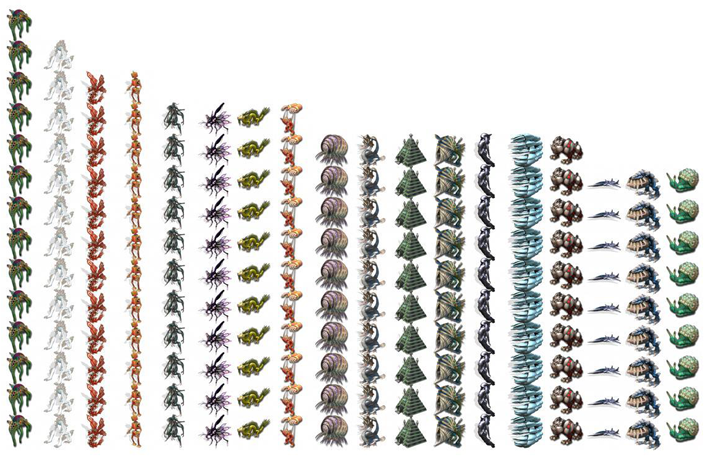 Check out the creations that have been added to the most Sporecasts.
Each thumbnail represents 20 Sporecasts that the creation belongs to! Click
here
for a more detailed image with the top Sporecasted creations.