Newest Spore Creature Creator Patch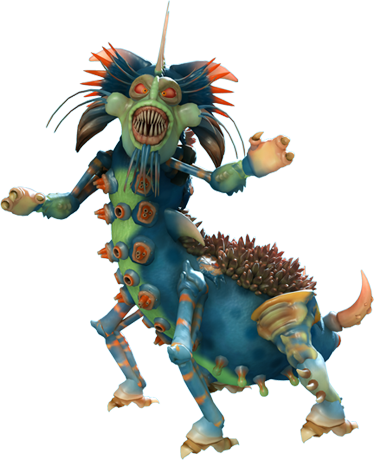 Spore Creature Creator Patch
With 24 free creature limbs!
Maxis wants to thank you by giving you some free parts in the Creature Creator. We've created 24 new exoskeleton limbs!
You can combine them with parts from Creepy & Cute Parts Pack to create new, awesome creatures.
To get the patch, launch Spore Creature Creator. If you didn't install the EADM when you installed Spore, you can download it here.
This patch is available for both PC and Mac.
Important: Please be patient as this patch installs. This patch is 300Mb to accommodate all the changes.
This patch is NOT for Spore Creature CreatorTrial Edition.
| | |
| --- | --- |
| Patch Freebies: 24 Exoskeleton limbs | Greenguy was made using limbs available in this patch! Other parts seen here will be available in the Spore Creepy & Cute parts pack. |

| | | | |
| --- | --- | --- | --- |
| Arm Plated | Spiker | Lesser Tubercle | Delta Point |
| Sinew Slug | Brawned | Tendonikes | Fleshed |
| Deltoid Tuberosity | Humorous Humerus | Khourtier | Holiarm |
| Locust Legs | Plated Muscle | Spikependage | Armored Bones |
| Bugleg | Grouchyspike | Centilegs | Layered Limb |
| Thighboned | Grasshopper | Femur Friday | Proprioceptive Flex |
Archived Spore Creature Creator Patch Notes