Spore Creature Creator Patches



Spore Creature Creator Patch 1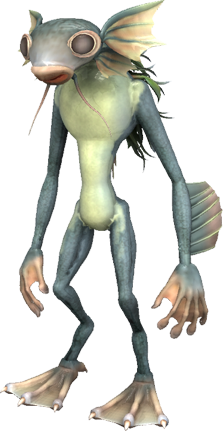 How To Get It
Players will occasionally have the opportunity to patch, or update, their game to fix bugs, improve gameplay, and more.

In order to receive automated prompts for patches that are available for your game, you must be registered and logged into the game, and have the EA Download Manager (EADM) installed.

You can install EADM during the Spore Creature Creator installation process, or at any time by downloading and installing EADM from www.eastore.ea.com. You must be registered and logged in to receive patch notices and patches.

You can directly download the PC patch from this page without using EADM. Future updates and patches may only be available through in game auto-patching.

For MAC players, the patch can be obtained by simply starting your game.

Direct Downloads


PC Creature Creator patch


PC Creature Creator Trial patch


Patch Fixes
(MAC Only) Corrected patch detection text to display in correct language. Once patched, subsequent patch detection will display correctly.
(MAC Only) Re-mapped the @ symbol on the French AZERTY keyboard
Improved thumbnail resolutions for saved creatures.
Added five new animations, recorded when creating animated GIFs in Test Drive Mode.
Fixed a randomly occurring system hang.
Fixed a crash associated with EADM.
Creatures no longer disappear from the Sporepedia when the save flow is interrupted.
Corrected the Audio buzzing found on systems with nForce2 integrated audio.
Updated Spanish and Polish readme files.
Updated the EULA found in the installer.
Fixed disparity between server and game complexity limits.
Integrated the newest save creature PNG.
NOTE: This allows creatures PNGs made with Spore to be drag-and-dropped into the Spore Creature Creator. Spore Creature Creator players who do not patch will not be able to drag-and-drop PNGs created in patched versions of the Spore Creature Creator or Spore.
Improves overall stability.
Latest Spore Creature Creator Patch Notes