BUDDIES


Beam me up, Scotty....!!!!
Made from bits of real panther



done with spore, feel free to use my creatures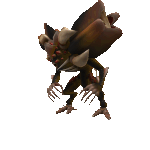 Hang the sense of it and keep yourself busy.
Check out my new player ID- Slarti-42

Sorry I haven't been on lately, but im a bit busy.

tagtagtagtagtagtagtagtagtagtag

Stabbing is the most fun you can have. Period.