BUDDIES
Ojoalparche's
17
BUDDIES:




I'll be back after 9th February!
Comment on my creatures! I comment back :)


Thank you for the compliments, I will reply asap.

Out Of The Office. Use what you want!


The creator's handiwork is proved in the stitching

Busy with my writing, happy Sporing!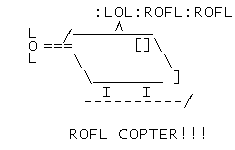 Thanks for the memories.... I'm done for now.

is currently playing Spore on and off.
Spore still doesn't work for me after reinstall :/

feel free to use any of my creations. Honored.

Not in right now; feel free to use anything