BUDDIES

Help conserve the Birds of Prey, rulers of the sky
Bye, and thank you for coming to my page.


Behold, the dark and squishy contents of my mind.

pi or pie that is the question to be

Make Kid Furro the Next Grox or Hugmonster!

been here since the beginning

Busy with my writing, happy Sporing!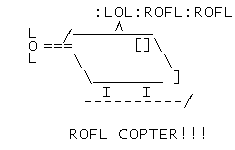 Thanks for the memories.... I'm done for now.

No one likes a stale bagel.

i like pie,piepie P-P-P-P-PIIIIIIIE!

el buito es varía y porque tiene mucho queso




Oogaa Boogaa, snarktark. You've been warned.

I make you happy, so you don't have to!

>> cReAtiVitY iS My WoRld <<